The History of Fudge
According to some food historians, fudge was invented in America on 14 February 1886 when it was accidentally created in a Baltimore factory after a batch of caramel re-crystallized, creating a soft mush with a unique texture. It seems that the candy-makers then exclaimed, "Oh, fudge!", an expression that later gave the sweets their name.
Mackinac Island
Another version of the history of fudge originated in 1887, when a candy maker moved to Mackinac Island, Michigan to work at the famous Grand Hotel. As the tourist trade grew, the candy maker started his own business. One day, a mistake was made during the preparation of a chocolate fondue, causing it to set up on the marble slab. The result, a fudge with a smooth, creamy texture, never before experienced. This encouraged the candy maker to refine and develop this marble slab unique creaming technique to form fudge. As the candy business grew, fourteen flavors of fudge were eventually made.
Hartridge and the first fudge recipe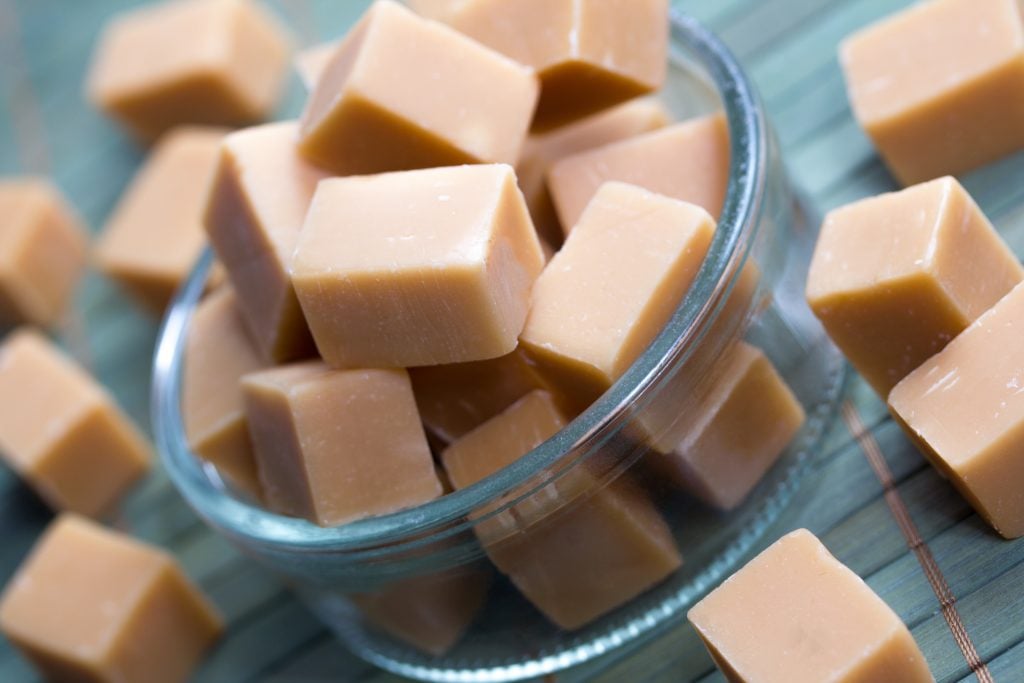 One of the first recorded mentions of fudge was in a letter written in 1892 by Emelyn Battersby Hartridge, founder of the Hartridge School in Savannah and then a student at Vassar College in Poughkeepsie, New York. She was a woman who went down in history for her commitment to education, but for many she was famous for her fudge: in the letter, she recounted how a Baltimore-based cousin of one of her classmates made these sweet little cubes in 1886 and sold them for 40 cents a pound. Hartridge got his recipe and proceeded to make more than 30 pounds of it for the Vassar College senior auction, making it popular among other women's colleges, where female students began replicating the dessert.
College Fudge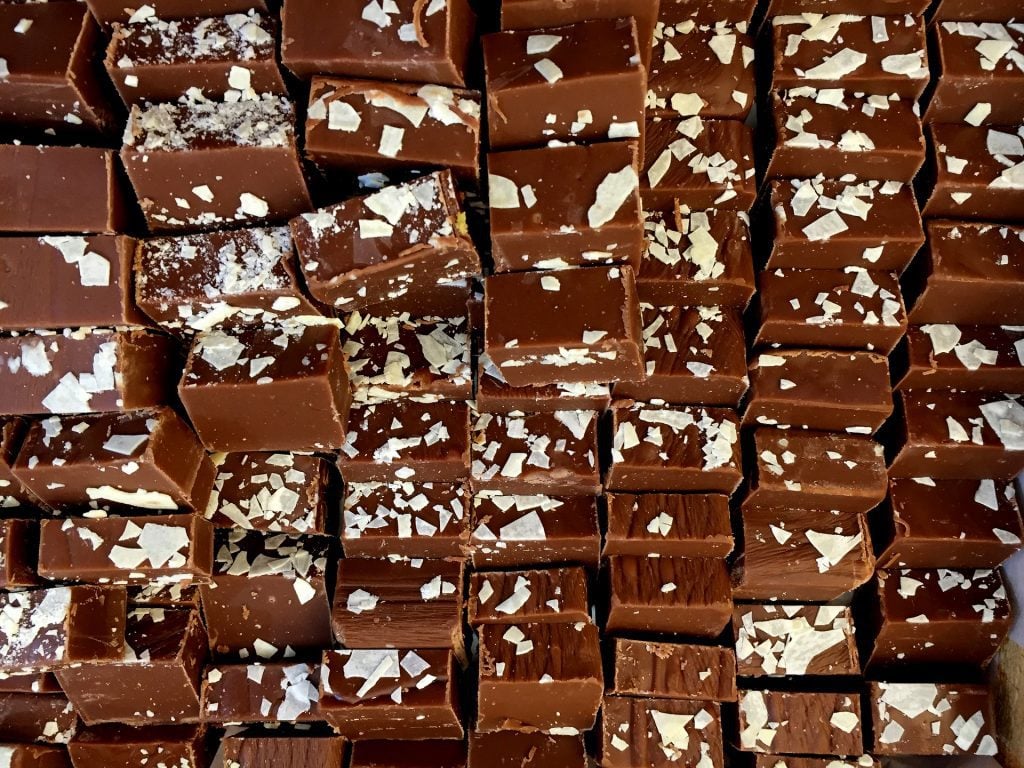 For this very reason, the first fudge recipes refer to the product as a 'college' speciality. In 1897, the New York Tribune stated that fudge was best enjoyed "when a dozen or more girls are congregated in a room, sitting on sofa cushions spread out on the floor in a mystic circle around an alcohol stove, from which the odor of fudge rises like incense". Today, the idea of an alcohol stove in an educational environment may seem a little crazy, but at the time it didn't sound so wacky. Students used to cook over their wall-mounted gas lamps and held sauce-pans full of molten fudge to cool it.
Another early mention of fudge, in fact, comes from an 1893 poem, which tells of the practice of preparing fudge in these saucepans held in air. Vassar College's fudge was a classic chocolate, butter and sugar sweet, while other colleges began to create different versions, such as Wellesley College's marshmallow-filled fudge and Smith College's fudge with molasses. In any case, fudge was a daily staple of female students, so much so that the American writer Sarah Tyson Rorer – America's first dietician – wrote that sugar binges took female students straight to the infirmary, "with a gallbladder attack".
The original fudge recipe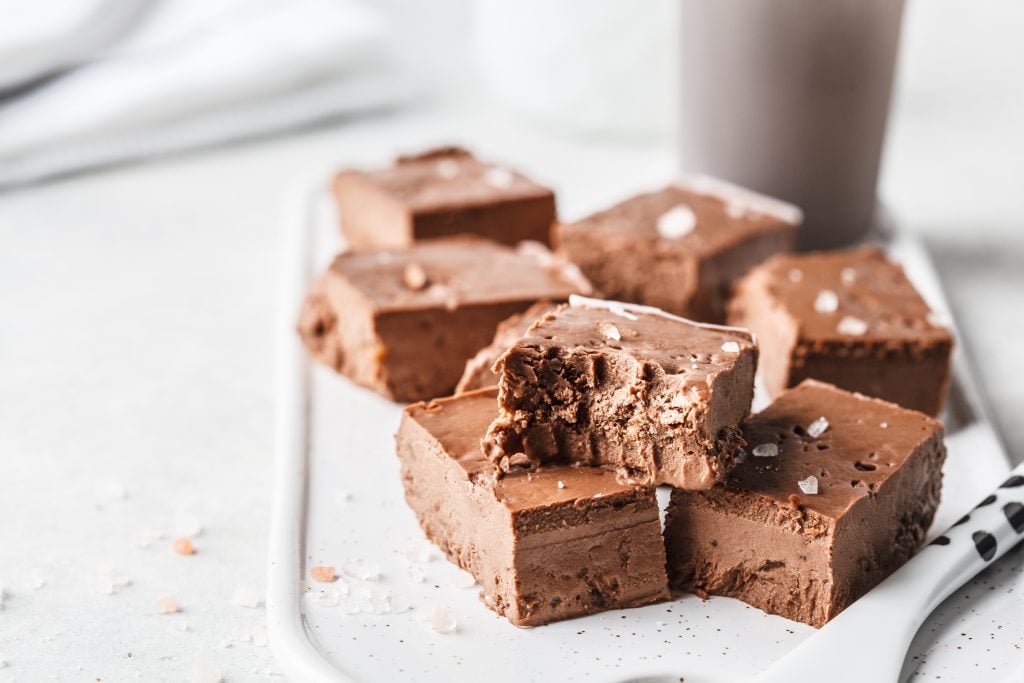 Sure, they're high in calories and sugar, and perhaps not exactly good for your health, but for lovers of the genre they're a real treat. Unlike toffee, perfect fudge requires the sugar crystal formation. This makes the fudge hard and smooth at the same time, since the crystals are so small and fine that they do not turn out grainy. For those who would like to make fudge at home, here is the original Hartridge recipe, simple and foolproof.

Ingredients
2 cups sugar
1 cup cream
60g dark chocolate
1 tablespoon butter
Combine sugar, coarsely chopped chocolate and cream in a saucepan. Cook over medium heat, stir to blend until temperature reaches 115°C or test in water: it is ready when a drop of the mixture in a cup of cold water forms a soft ball. Remove from heat, add butter and let cool. Beat with a whisk until the mixture is set and pour it on a buttered plate. Cut into squares before the fudge becomes too hard.